Filtration
In response to an evolving consumer preference for environmentally sustainable options, Blue Waters Products established the Filtration Division in 2019. The Blue Filtration Division delivers pure drinking quality water through a (5) stage filtration process. This is facilitated through the use of Point Of Use (POU) Filtration and Reverse Osmosis (RO) water dispensing units and our Water Purification Systems.
Booster Pump managing water pressure
24 HRS natural water circulation system
Touch Sensor application Mould and preserves thefresh, clean taste.
Water level detection sensor
Easy replacement of filters
Power Saving function
Hot Water safety mechanism
Automatic filter cleaning system

Commercial Rentals
We have Blue Waters Coolers and Dispensers in four types, where the customer has the choice of renting on a monthly basis or purchasing outright. For more information on this you can contact our customer service department at
1-868-640-8824 Ext. 1230 or 1233
Cooler Rentals
Cooler Purchase
Other Accessories
Latest Offers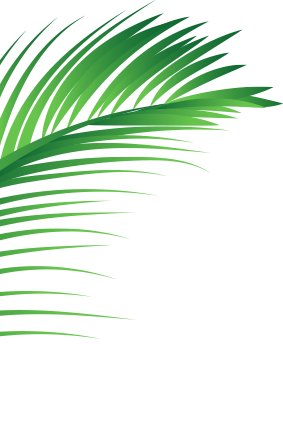 Distribution
With an exceptional distribution fleet, the company continues on its path to consistent growth and expansion, especially where the regional market is concerned; exporting to Antigua, Barbados, Dominica, Grenada, Jamaica, Montserrat, St. Eustatius, St. Kitts, Nevis, St. Lucia, St. Martin, St. Thomas, St. Vincent and Tobago.
Distributor & Agents
Mr. Gregory Mazely gadsales@brydens.com
A.S. Bryden & Sons Ltd.
Cnr. Fort & Anchorage Roads,
St.Johns, Antigua
St. Georges, Grenada
Phone: 268-565-2631 / 268-464-6508
Fax: 268-562-2974
Mr. Hassan Hadeed / Ms. Diana Jackasal diana@realvaluesupermarket.com
Real Value Supermarket
Morne rouge, Grand Anse,
St. Georges, Grenada
Phone: 473-439-2121
Fax: 473-439-2122
Mr. Sean Magras
smagras@yahoo.com
SPM Restaurant
PO Box 11664,
St. Thomas, US Virgin Is.
Phone: 340-771-1856
Fax: 340-775-3025
Mr. Henry Harewood
bandb@thebhlgroup.com
Banks Distribution (Blue Waters)
Newton,
Christ Church, Barbados
Phone: 246-418-2900
Fax: 246-418-2970

Mr. Henry Harewood
atlanticmarketingbds@gmail.com
Atlantic Marketing (Aqua Pur & Blue Waters)
Belle Estate Yard
St Michael, Barbados
Phone: 246-437-6991
Mr. Ramon George
foodexpress@candw.lc
Blue Waters St Lucia (Blue Waters also has a production facility in St with full Selling & Distribution model)
Massade, Gros lset
St Lucia
Phone: 758-450-0062
Fax: 758-450-0910
Mr. William Tham
konghing@setarnet.aw
Kong Hing Wholesalers
Schotlandstraat # 33
Eagle, Aruba
Phone: 011-297-583-0892
Mr. Karl Nassief
karlnassief@autoteade.dm
Fine Foods Inc.
Jimmit Roseau,
Commonwealth of Dominica
Phone: 767-449-3663
Fax: 767-449-1147
Mr. Stephen De Casseres
stephend@dflimporters.com
De Casseres Farm
# 71 Molynes Road
Kingston 10,
Jamaica
Fax: 886-758-9867
sales@siigy.com
Southland International,
23 Brickdam Stabroek,
Georgetown Guyana
Warehouse location:
38 Industrial Estate Eccles East
Bank Demerara Guyana
Phone: 592-223-1040, 592-223-1490, 592-223-1496
Fax: 592-227-0119
Mr. Samir Andrawos
sxmtours@caribserve.net
Caribbean Beverage Food DistributorsWellegehen Road,
26 Cayhill, St. Maarten
Phone: 599-522-3439 / 599-522-3439
Fax: 599-543-2005