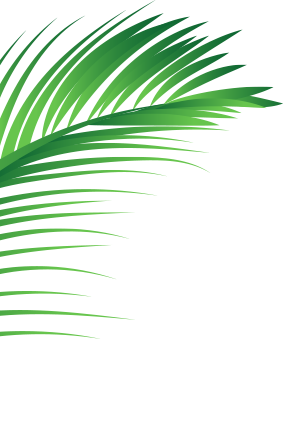 Distribution
With an exceptional distribution fleet, the company continues on its path to consistent growth and expansion, especially where the regional market is concerned; exporting to Antigua, Barbados, Dominica, Grenada, Jamaica, Montserrat, St. Eustatius, St. Kitts, Nevis, St. Lucia, St. Martin, St. Thomas, St. Vincent and Tobago.
Distributor & Agents
A.S. Bryden & Sons Ltd.
Corner Fort & Anchorage Roads,
St. Johns, Antigua
gregory.mazely@brydensantigua.com
Phone: 1-268-726- 6508 / 1-268-462-1810/11
Trans Caribbean Marketing/ Kennedy's Club
Powells Estate,
Coolidge Antigua
dion.francis@kennedysclub.com
Phone: 1-286-481-1300 / 1-268- 481-1319
Fax: 1-268- 481-1325
Real Value Supermarket
Morne Rouge, Grand Anse,
St. Georges, Grenada
diana@realvaluesupermarket.com
Phone: 473-439-2121
Fax: 473-439-2122
SPM Restaurant
PO Box 11664,
St. Thomas, US Virgin Is.
smagras@yahoo.com
Phone: 340-344-5534
Atlantic Marketing Company Limited
Lot 11 Dayrells Commercial Park , Lears,
St. Michael, Barbados
atlanticmarketingbds@gmail.com / logisticsm@atlanticmarketingbds.com
Phone: 1-246-622-2621, 1-246-622-2622, 1-246-622-2623
Fax: 1-246-622-6812
Massy Distribution (Barbados)
The Mighty Gryner Highway
St. Michael BB11000 Barbados
troy.hutson@massygroup.com
Phone: 1-246-417-8700 Ext 4392  / 1-246-424-9950
Blue Waters St. Lucia Limited is the sister company to Blue Waters Products Limited (Head Office located in Trinidad and Tobago).
Established in 2013, Blue Waters St. Lucia is the leading manufacturer and distributor of wholesale and retail purified and flavoured bottled water along with the wholesaling and retailing of other non‐alcoholic beverages.
Blue Waters St Lucia
Massade, Gros lset
St Lucia
info@bluewatersslu.com
Phone: 1-758-728-1000 / 1-758-450-0062
Fax: 758-450-0910
Kong Hing Wholesalers
Schotlandstraat # 33
Eagle, Aruba
konghing@setarnet.aw / info@konghingaruba.com
Phone: 011-297-583-0892
Fine Foods Inc.
Jimmit Roseau,
Commonwealth of Dominica
karlnassief@autoteade.dm
Phone: 767-449-3663
Fax: 767-449-1147
De Casseres Farm
# 71 Molynes Road
Kingston 10,
Jamaica
stephend@dflimporters.com
Sueria Manufacturing Inc
70 Industrial Site Eccles
East Bank Demerara, Guyana
sueriamanufacturinginc@gmail.com
Phone: 1-592- 233- 2473
Massy Distribution (Guyana) Inc
Lot 4D Starlite Square, Montrose,
East Coast Demerara, Guyana
info.gy@massydistribution.com
Phone: 1-592-664-6606
Caribbean Beverage Food Distributors
Wellegehen Road,
26 Cayhill, St. Maarten
sxmtours@caribserve.net
Phone: 599-522-3439
Fax: 599-543-2005
Kangaroos Wholesale
A.T. Illidge Rd. 117
Madame Estate, St Maarten
kangarooswholesale@gmail.com
Phone: 1-721-587-2130 / 1-721-554-2423
PKL Food and Beverage Distributors & Wholesalers
93 Walter Nisbeth Road,
Philipsburg, St Maarten
pklfoodandbev@gmail.com
Phone: 1-721-543-8971/2

Sunny Foods Supermarket
Philipsburg, Sint Maarten
Phone: 1-721-542-5512
Caribbean Beverage Food Distributors
Wellegehen Road, 26
Cayhill, St. Maarten
sxmtours@caribserve.net
Phone: 599-522-3439
Fax: 599-543-2005
Cirkel Direct Sales N.V
Wilhelminastraat 62 Paramaribo,
Suriname
cds@cirkelgroup.com
Phone: 1-597- 425254
M.S. Osborne Ltd
P.O. Box 287, Brades,
Montserrat
Amanda.cabey@msosborne.ms
Phone: 1-664- 491-2494/ 2495/ 3288
Log Enterprises
Rose Place, Lower Middle St, Kingstown,
St. Vincent & Grenadines
www.logsvg.net / logent@vincysurf.com
Phone: 1-784-456-2936